Our Goal Is To Provide
Patients With Quality


Gastroenterology Care
We want to provide you with information to understand the facts associated with your diagnosis and what you can do to prevent reoccurrences.
We Have Bilingual Staff Available In Spanish
(Tenemos personal bilingüe disponible en español)
Our Promise Of Excellent Care
Commitment
Our commitment is to honor God through serving humanity. Our goal is
to provide you with services that nurture you physically, mentally and spiritually.
Quality Care


During your visit with the doctor feel free to discuss and ask questions about
diet, exercise, lifestyle modifications and preventative medicine.
Schedule A

CONSULTATION


At (662) 280-8222.
Now Is A Great Time To
Have Colon Cancer Awareness
Here Are A Few Facts You Need To Know!
Among cancers that affect both men and women, colorectal cancer is the second leading cause of cancer deaths in the United States. Every year, about 140,000 Americans get colorectal cancer, and more than 50,000 people die from it.
Risk increases with age. More than 90% of colorectal cancers occur in people who are 50 years old or older.

Precancerous polyps and colorectal cancer don't always cause symptoms, especially at first. You could have polyps or colorectal cancer and not know it. That is why having a screening test is so important. If you have symptoms, they may include

Blood in or on the stool (bowel movement).

Stomach pain, aches, or cramps that do not go away.

Losing weight and you don't know why.

These symptoms may be caused by something other than cancer. If you have any of them, please contact us.
OUR SERVICES
Learn more about the specialized gastroenterology services we offer for
all of our Southaven and Mid-South patients.
Colonoscopy
A colonoscopy helps find ulcers, colon polyps, tumors, and areas of inflammation or bleeding.


Upper Endoscopy
An upper endoscopy can be used to determine the cause of heartburn and is often performed as an outpatient procedure.
Capsule Endoscopy
Video capsule endoscopy procedure allows a doctor to examine your small intestine for sources of bleeding.


Hydrogen Breath Test
The hydrogen breath test is used to diagnose lactose intolerance or determine if abnormal bacteria are present in the colon.
Fibroscan
The Fibroscan device (Echosens) works by measuring shear wave velocity. In this technique, a 50-MHz wave is passed into the liver from a small transducer on the end of an ultrasound probe.



Ultrasound
Abdomen
Ultrasound imaging of the abdomen uses sound waves to produce pictures of the structures within the upper abdomen. Safe, noninvasive and does not use ionizing radiation.
Anorectal Manometry
This test utilizes a catheter and a balloon to study the nerves and muscles of the anus and rectum. It is used to evaluate patients with fecal incontinence or constipation.



Hemorrhoid Banding Ligation
This is a procedure in which the hemorrhoid is tied off at its base with rubber bands, cutting off the blood flow to the hemorrhoid. This treatment is only for internal hemorrhoids.
Call Us Today For A
Lifetime Of Better Health!
What Is Fatty Liver Disease?
According to the Mayo Clinic, nonalcoholic fatty liver disease is an umbrella term for a range of liver conditions affecting people who drink little to no alcohol. As the name implies, the main characteristic of nonalcoholic fatty liver disease is too much fat stored in liver cells.
Nonalcoholic steatohepatitis, a potentially serious form of the disease, is marked by liver inflammation, which may progress to scarring and irreversible damage. This damage is similar to the damage caused by heavy alcohol use. At its most severe, nonalcoholic steatohepatitis can progress to cirrhosis and liver failure
Nonalcoholic fatty liver disease is increasingly common around the world, especially in Western nations. In the United States, it is the most common form of chronic liver disease, affecting an estimated 80 to 100 million people.
The ReShape™ Procedure is a new, FDA approved, non-surgical approach to weight loss that is proven to help people achieve and maintain significant weight loss. It was specifically designed for patients with a BMI between 30 and 40. ReShape™ may be a good weight loss option for people who do not qualify or do not want surgery.
Read more at http://reshapeready.com
Gastric Balloon for Weight Loss
With ReShape™, two connected balloons filled with saline (salt water) are placed temporarily inside your stomach in an outpatient medical setting.
Patient Testimonials
See why we're the highest rated gastroenterologist in Southaven
Why Should You See A Gastroenterologist?
Gastroenterology is an area of medicine that focuses on the health of the digestive system, or the gastrointestinal (GI) tract. Gastroenterologists can treat everything from irritable bowel syndrome (IBS) to hepatitis C.
​
Symptoms for which you need to see a gastroenterologist
• Rectal bleeding, blood in stools
• Urgency in moving the bowels
• Unexplained and frequent diarrhea
• Change in bowel habits
• Pale colored stools
• Dark urine
• Heart burn
• Bloating of the abdomen
• Belching
• Vomiting
• Loss of appetite
A Second Opinion You Can Trust
Many of our patients come to us on strong pain medication seeking a way to avoid dangerous surgeries. We welcome the opportunity to provide a second opinion on your
diagnosis or treatment plan.

Every case is unique and starts with a full consultation;
call us today to schedule an appointment.
(662) 280-8222
We Offer Help For Ailments Including:
Diverticulosis and diverticulitis
Functional bowel disorders
Gastrointestinal bleeding
Gastroesophageal reflux disease (GERD)
Inflammatory bowel disorders
Motility disorders of the large and small bowels
Case Study- Heartburn
Did you know that studies show that up to 15% of individuals have heartburn at least once a week and about 7% have heartburn daily, so heartburn is one of the major challenges in family medicine. Heartburn is characterized by burning retrosternal discomfort. When severe, it may radiate to the sides of the chest, the neck, and the angles of the jaw. Heartburn is a characteristic symptom of reflux oesophagitis, which is a complication of gastro-oesophageal reflux. Gastro-oesophageal reflux disease (GERD) is one of the most prevalent gastrointestinal disorders.
Let Us Help You With Your

Gastroenterology Health
Nobody should settle for not feeling their best. Let us help you
regain your best life! We Take Most Insurance Plans.
Contact Us If You Have Questions.
Common Colonoscopy Myths
Myth #1 Colonoscopies Hurt


With today's technology, the notion that a colonoscopy will be painful is simply not true. During a colonoscopy at Delta Gastroenterology, patients are very comfortable during the procedure – you should not expect any pain


Myth #2 You Can Have A Colonoscopy Without Having To Prepare For It

The colonoscopy procedure requires a certain amount of preparation prior to the day of the procedure.


Myth #3: Only older people need to have a colonoscopy

It's true that colonoscopies are recommended for men and women 50 and older, but this age range changes if a patient has certain risks for colon cancer. An "at risk" patient includes someone with a family history of colon or colorectal cancer, as well as a person with a personal history of colon polyps, ulcerative colitis, Crohn's disease, uterine or breast cancer.


Learn More Today!
Who We Are
The Most Caring Gastroenterology Clinic in
Southaven & The Mid-South
Whether you're plagued by excess gas or are concerned about blood in your stool, embarrassment might be holding you back from getting help. But don't be shy: as Gastroenterologists we specialize in everything stomach- and colon-related, so they won't bat an eye when you tell them something that would gross out your friends.
At Delta Gastroenterology & Endoscopy Center, our only goal is to help you find that relief. Every aspect of our facility is designed to guide you to a quick, painless recovery at a price that you can afford. Our team truly cares about your wellbeing. We'll use the latest advances in care to help you get your life back on track, as quick and as painlessly as possible.

Call us today at (662) 280-8222 to learn more about how we can help.



See Why We're Rated The Top Gastroenterology Clinic In Southaven
Learn more about our
5-star experience!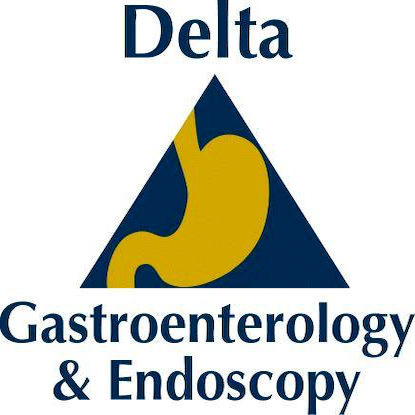 Dr. Duncan MD




Dr. Ulric Duncan received his Doctorate o

f medicine from the University of Texas Medical Center at Houston in 1991. He completed his internship in Internal Medicine from the University of Tennessee at Memphis. He then entered and completed a Fellowship in Gastroenterology at the Louisiana State University Medical Center. Dr. Duncan is board certified in Internal Medicine and Gastroenterology.
Mary Jo Grant NP


Education:

Bachelor's Degree from Maryville College St Louis, Missouri.
The University of Southern Mississippi: Majoring - Nursing Administration
The University of Southern Mississippi: Minoring - Nursing Education in
Hattiesburg, MS
Mississippi University for Women: Post Master's Degree in Family Nurse Clinician
Julie Atkeison NP
Education: Shelby State Community College, Memphis, TN – Associate of Science in Nursing, 1986, University of Tennessee Health Science Center, Memphis, TN- Bachelor of Science in Nursing, 1995, and University of Tennessee Health Science Center, Memphis, TN- Master of Science in Nursing, Acute Care Practitioner, 2004.


Hear What Patients Like You Are Saying About Us:
Frequently Asked Questions
What should I expect at a gastroenterologist appointment?
Appointments at your gastroenterologist's office will vary from patient to patient. Depending on your symptoms and condition, your doctor may require different procedures or tests. The best way to understand what will happen at your specific appointment is to have a consultation with your gastroenterologist in Southaven.
What are some warning signs of colon problems?
Colon cancer can be deadly, which is why it is recommended to have a colonoscopy after the age of 50. Warning signs may include abdominal pain, rectal bleeding, chronic constipation or diarrhea.
Will my insurance cover gastroenterology services?
We accept all major insurance types, but we might have to get pre-approval from your carrier before your visit. Call us to learn more!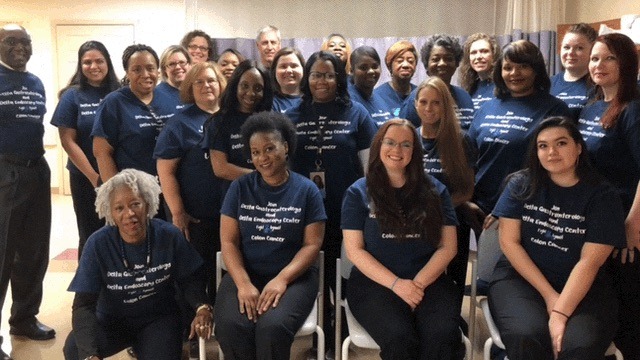 We Look Forward To Serving You!
Address
Delta Gastroenterology & Endoscopy Center
9140 Highway 51 North
Southaven, Mississippi
38671
Gastro Clinic Hours
Monday 7:30AM-4:30 PM
Tuesday 7:30AM-5:00 PM
Wednesday 7:30AM-4:30 PM
Thursday 7:30AM-4:30 PM
Friday 8:00AM-12:00 PM
Saturday Closed
Sunday Closed
Endoscopy Center
Monday 7:00AM-4:00 PM
Tuesday 7:00AM-4:00 PM
Wednesday 7:00AM-4:00 PM
Thursday Closed
Friday Closed
Saturday Closed
Sunday Closed
Delta Gastroenterology & Endoscopy Center